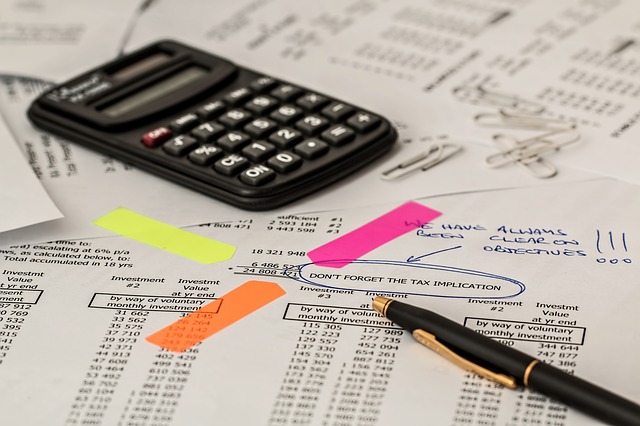 Are you a small business owner that is working really long hours? Do you find that you have an endless to do list that just seems to keep on growing and never gets any smaller? Do you find yourself constantly thinking 'there just aren't enough hours in a day" or asking yourself "what exactly did I accomplish today?"
Well, if you answered yes to any of these questions, you certainly are not alone. Small business owners everywhere find themselves haunted by the same troubling questions and concerns. It is surely a difficult task to juggle everything that you need to get done in the course of your every day for your small business. We here at Tax Alternatives are sure that the overall problem is the simple fact that you are probably focusing too much on working as many hours as you possibly can each day instead of focusing on working more efficiently and effectively.
With that said, the teams here at Tax Alternatives fully understand that every small business owner has to handle an unlimited workload each day, every day. Let's be honest, we all know that it is nearly impossible to accomplish every task we hope to in the course of every day since the list is endless and the hours minimal. That's why we offer small business owners services that can help get things accomplished while business owners give focus to the bigger more demanding tasks at hand.
Professional Services at Affordable Prices
Small business owners are out there being busy every day and often times they are working on all of the wrong things and giving focus to all the wrong tasks. The staff here at Tax Alternatives works alongside our clients to help make them understand they should be focusing more on effectiveness and efficiency rather than on hours. We offer our clients insight needed on how to focus on what they need to accomplish and are accomplishing, rather than on measuring themselves by the number of hours they work each week.
We afford our clients a variety of services that are specialized for small businesses and allow business owners to stay focused on the bigger tasks and picture while we tend to their everyday needs such as payroll or bookkeeping needs. Our expert accountants and specialized staff are committed and dedicated to providing top of the line services for all our clients. We strive to deliver services that are unmatched in the industry and pride ourselves on our very affordable prices as well.
Whether you are in need of payroll services, reminder services, tax preparation or bookkeeping services, rest assured the team here at Tax Alternatives is ready, willing and able to handle all your needs. We want you to have the time you need to grow your small business without having to worry about the everyday small stuff.
By leaving these tasks to us you can prioritize your work day and give focus to those tasks (typically 1-3 tasks per day) that absolutely need to be accomplished in a single working day. By taking away the stress of the typical accounting and bookkeeping tasks we are confident that our clients will find the time and know how to accomplish their most important daily tasks. We know that the main reason why small business owners cannot feel accomplished or actually accomplish that which they need to do is the simple fact that they are distracted and stressed out by all the other 'smaller everyday' tasks that they feel need to be accomplished as well. Let us take care of your smaller, still important, tasks while you prioritize and determine what bigger, more demanding tasks you can set out to accomplish each day.
If you are a small business owner looking for the time you need to effectively and efficiently grow your business, then look to the professionals here at Tax Alternatives for all the help you need with your accounting, bookkeeping, tax preparation, and other routine business tasks. We believe that our superior services, affordable prices, and friendly but highly experienced team of experts can make necessary changes in your small business. Contact us today for a free consultation and let our experts help make a difference in your 'to do' list today. We are happiest and feel the most accomplished when we are helping small business owners in Middle Tennessee to grow!!